A LEGACY IS BORN
Leading up to the American Revolution, a committee of the Continental Congress met to draft a resolution calling for two battalions of Marines able to fight for independence at sea and on shore. The resolution was approved on November 10th, 1775, officially forming the Continental Marines.
As the first order of business, Samuel Nicholas became Captain and Commanding Officer of the newly formed Marines and visited numerous public inns and taverns throughout the city of Philadelphia to begin recruiting. One of his first recruits was a popular patriot and tavern owner, Robert Mullan. Captain Mullan owned Tun Tavern, which subsequently became part of military lore as the birthplace of the Marine Corps.
Each year, the Marine Corps marks November 10th with a celebration of the brave spirit which compelled these patriots and thousands since to defend our country as United States Marines.
Vanguard would be honored to work with you and your unit to craft memorable Birthday Ball treasures to celebrate this annual event. From coins, to drinkware, along with other unique items, we can build something to fit every budget. We can also offer VIP/ special guest gift options as well. Please contact our team and we will be in touch with some Ball solutions for you right away!!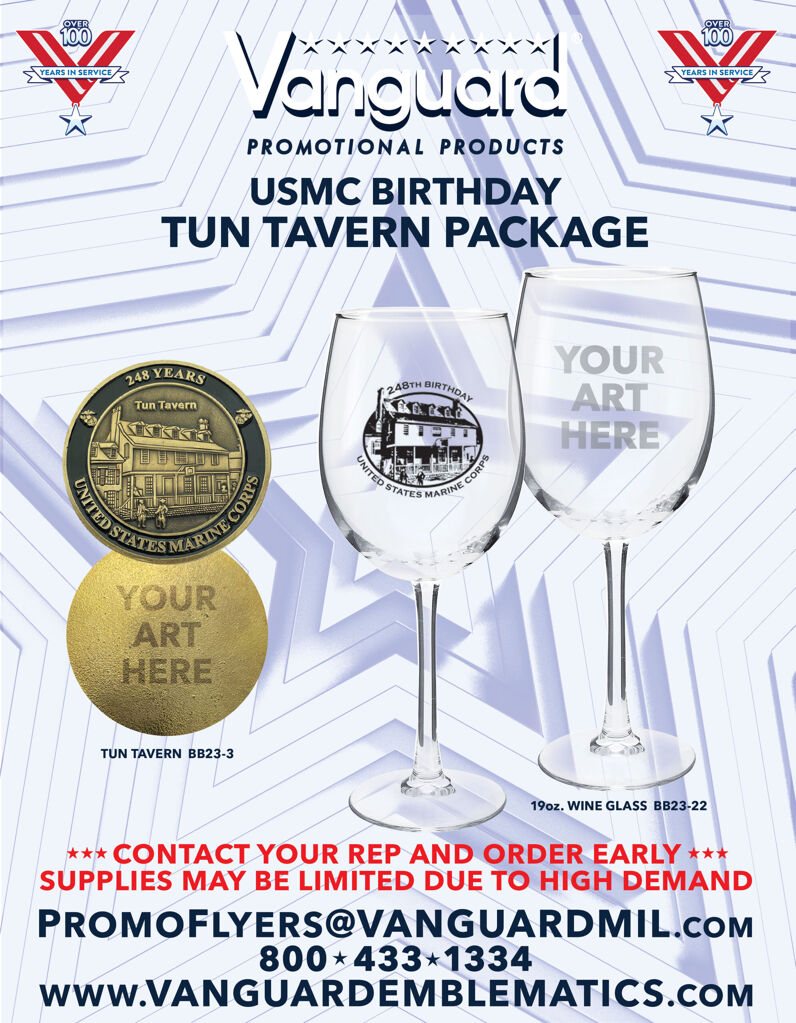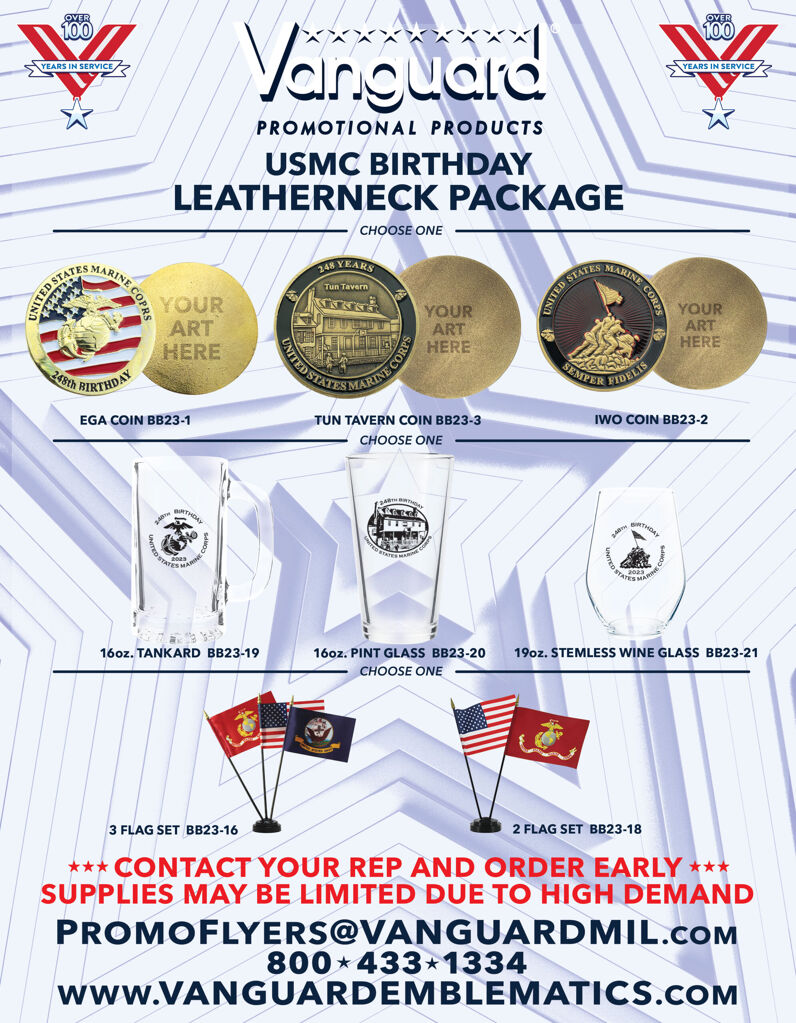 Showing the single result